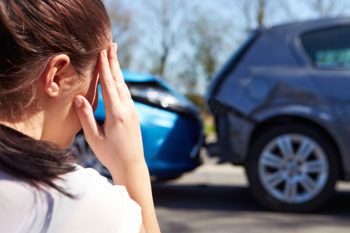 Millions of people are injured in car accidents every year. Injuries including back pain, headache, and whiplash may not appear immediately and can cause lasting disability if left untreated. Visiting a doctor of physical therapy after consulting your primary care doctor is the best option for resolving pain resulting from even the most minor motor vehicle accident.
On your first visit, the initial evaluation will include questions and several tests to rule out serious or unstable injuries that would require emergency intervention. Our plan of care will outline a comprehensive treatment involving manual therapy such as spinal manipulation, dry needling, myofascial release, and gentle exercise progression. We can refer you for x-rays or other testing if needed. The goal is to help you return to full function and restore your normal active pain free lifestyle!
Understanding the complexities of auto insurance, liability and navigating how it all works when you are injured and in pain is more than anyone wants to deal with. That's where we come in. Working with our expert billing and office staff will help clarify your questions so you can focus your energy on healing and recovery.
If you've been in a car accident, we encourage you to visit Manual Therapy Associates for a physical therapy evaluation. Even though you may not be in pain now, many injuries can take days to become apparent. Call today to get on the path to recovery.