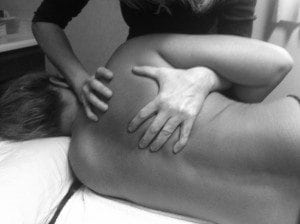 Four out of five (80%) American adults experience back and neck pain sometime during their lives. That's millions of Americans who suffer from chronic back pain and the lost mobility it causes.
Back pain is one of the most common (and most costly) ailments in our society. The cost of treating back problems, time lost from work, insurance, therapy and surgery runs into the billions of dollars.
Back pain can be a simple nuisance, or it can be quite disabling. Either way, Manual Therapy Associates can help you tremendously. Our experienced, highly trained, skilled physical therapists are dedicated to relieving your back and neck pain and getting you back to your life again.